On March 22nd, we were proud to present an update on our plans before Waterfront Toronto's Design Review Panel, a group of distinguished architects and experts. Our team was presenting alongside Diamond Schmitt Architects, STUDIOtla, Land Inc., and USI.
Since the last time our project was presented to the panel in July 2022, it's continued to evolve in important ways. We have been engaged in meetings with city staff, and their feedback has been vital to helping us refine and advance our designs for the site. This has been an intensely collaborative process, and in the coming months, we will be engaging further with the public to hear their input on these plans.
ICYMI, here's a few of our favourite moments from this morning's presentation.
Therme Canada is just one part of the overall revitalization at Ontario Place – around 17% to be precise, with 45% dedicated to public parks and amenities.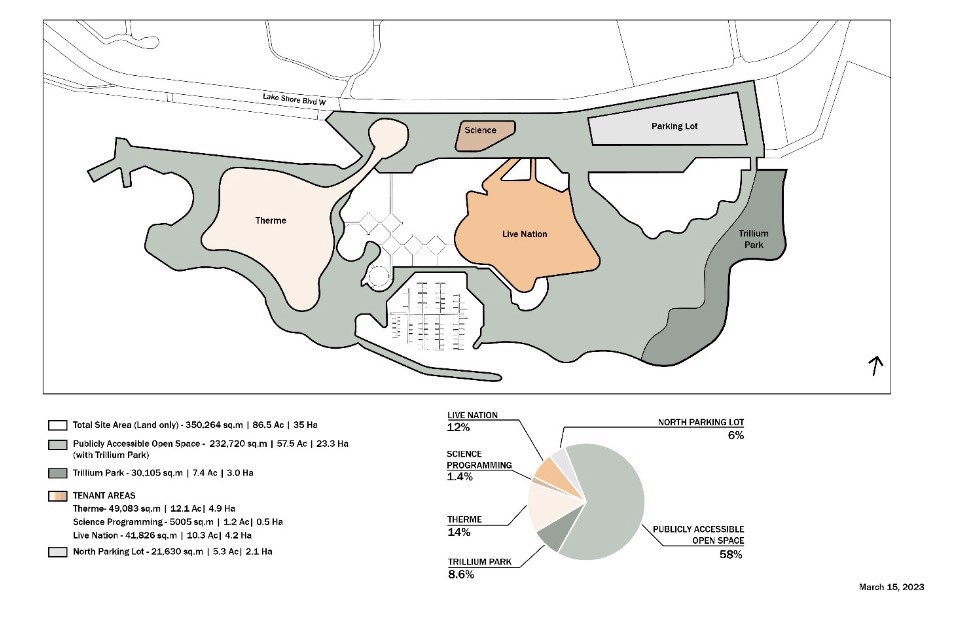 Did you know that for every tree or plant affected by the revitalization, they will be replaced at a 3:1 ratio? That means more than 3,000 trees!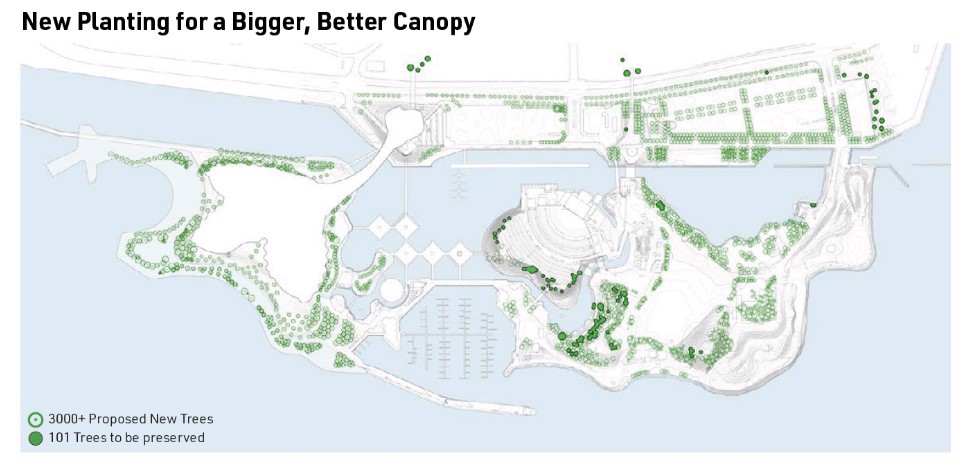 Plus we're using native species to ensure these plants will thrive for generations to come.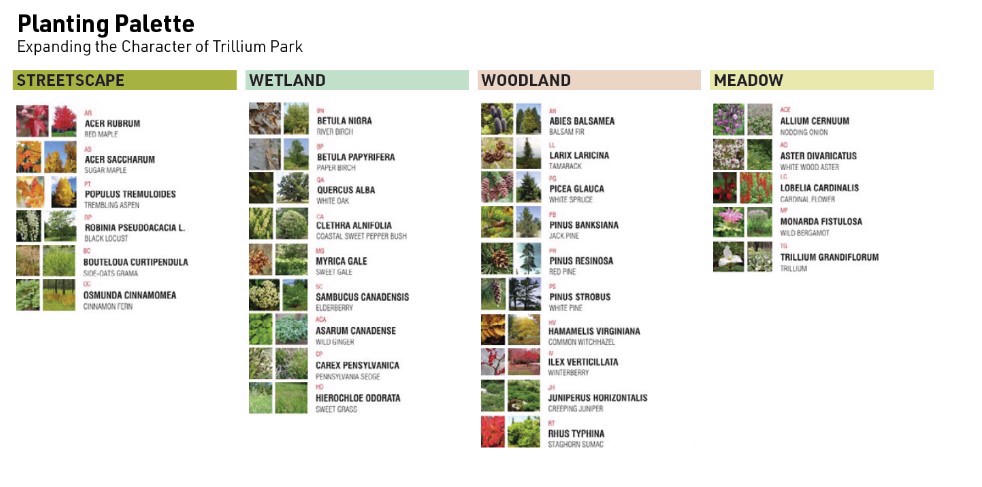 Across the entire site, there will be new and upgraded public spaces, with plans underway for programming and activations can work in the future.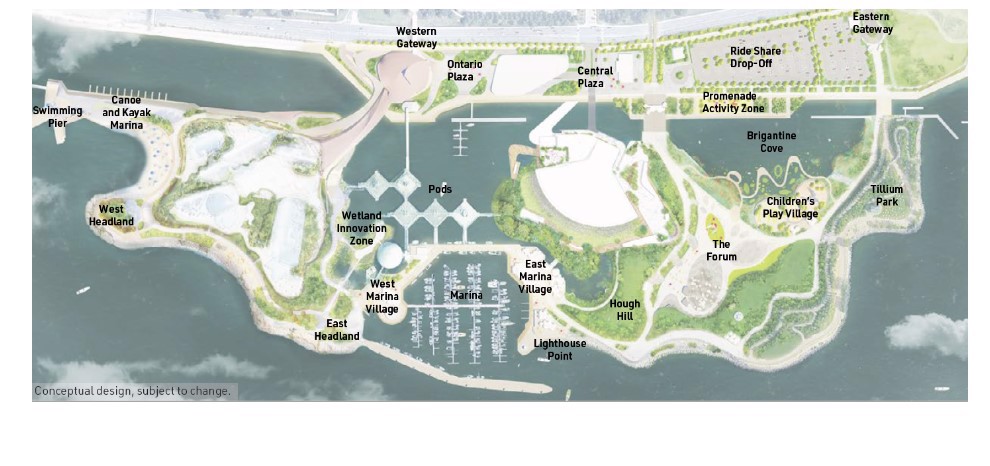 There will also be new washrooms, change rooms, showers, and places to eat or drink.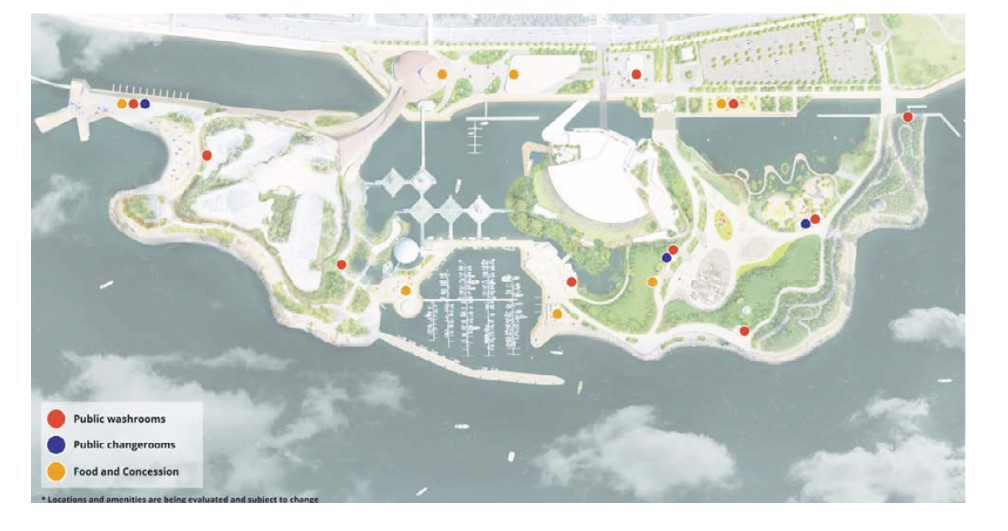 The entrance pavilion to the West Island was inspired by Ontario's official flower, the trillium, as Diamond Schmitt principal architect Gary McCluskie explained: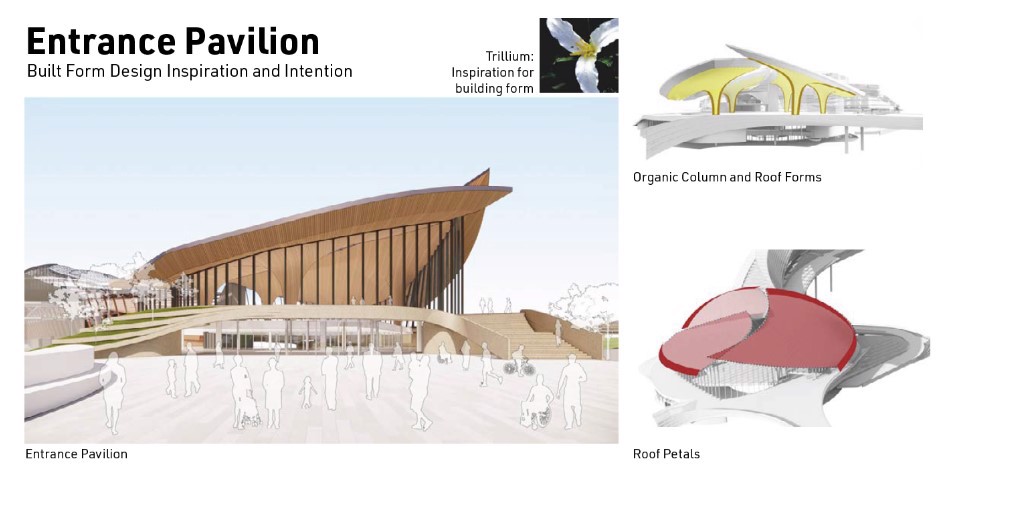 The expert panellists had some interesting questions for us about our sustainability initiatives. We had the chance to explain more about our plans to protect and enhance the environment. Our plans include protecting aquatic habitats by creating an underwater reef. A new wetland innovation zone will help with the flow of clean water around heritage structures like the Cinesphere. Plus a 4.1 acre green roof will support pollination and biodiversity.